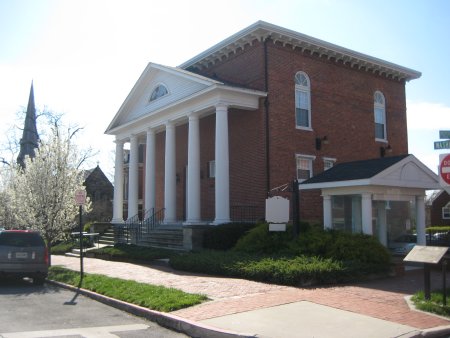 Registered Investment Advisor - Broker
Stahlvest may act as an advisor, broker, agent or trustee to manage investments according to your investment policy. Stahlvest services are available a la carte or with a full line of financial services through Purshe Kaplan Sterling Investments and Fidelity Investments. PKS is a quality financial firm headquartered in Albany, NY that provides top-rated customer account custody, record-keeping and statements provided by National Financial Services, LLC (a Fidelity Investments company). Fidelity Investments is preeminent for superior technology and financial strength, leading in banking, retirement plans and top-rated transaction management systems.
Jim Stahl manages Stahlvest and also manages a PKS Investments branch office. Mr. Stahl provides various investment and insurance services that include managing securities portfolios for retirement income, banking and checking services, insurance for life and long-term care, cash reserve management and access to trading platforms at other securities firms. Supervision of managers for out-sourced or specialized portfolios is also available. Stahl is an award winning investment executive with over 30 years experience. Financial services are available for individual, family, trust, retirement income, college and elder estate. Small business services include cash reserve management, and popular retirement plan install and administration support.
Stahlvest may open accounts with National Financial Services (NFS), a Fidelity Investments company, to provide top services or transfer in other financial assets for new customers.
Stahlvest Pensions & Investments also offers consulting, advisory services and account administration for accounts held at other quality banks or financial services companies.
Additional broker-dealer, investment & insurance services are offered through Purshe Kaplan Sterling Investments, Inc.
Contact: James G. Stahl
Call:
(301) 722-2750
Email: jgstahl@stahlvest.us
Check the background of this investment professional on
FINRA's BrokerCheck
Securities offered through

Purshe Kaplan Sterling Investments (PKS)

headquarters: 18 Corporate Woods Blvd. Albany, NY 12211

MEMBER FINRA / SIPC www.finra.org
Accounts carried by
National Financial Services, LLC
MEMBER NYSE / SIPC a Fidelity Investments Company
Stahlvest Pensions & Investments, LLC
28A Washington Street
Cumberland, MD 21502